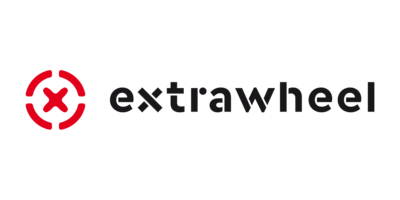 EXTRAWHEEL
---

Extrawheel Cargo Trailers
Lightweight cargo trailers built on large wheels are Extrawheel's trademark. Carry all the cargo you need along with a replacement wheel for emergencies.
If you're heading on long voyages into unknown or remote territory, carrying an extra wheel gives you an added safety net as well as providing extra cargo space. If something goes wrong with one of your bike's wheels, swap it with the extra wheel. It's far more important that the wheels in your bike run true and smooth than the wheel in your trailer.
Cyclesense are the sole UK distributors for Extrawheel trailers.
Choosing a model
BRAVE
The most universal model and especially recommended for long trips. Set of Extrawheel panniers included.
Professional and attention grabbing.
Design matching Extrawheel panniers included
Pannier capacity - 100 litres
Extrawheel fender fits wheels from 26" to 29 x 2.4"
Front and rear wheel could be used as a spare
MATE
Unique fat bike design. With the company's panniers it looks extremely combative and strong. Perfect for off-road. It's an unprecedented sight for passers-by and a cyclists dream.
Beautiful designed Extrawheel panniers included
100 litre capacity
The trailer can be attached to other bikes when traveling
The front wheel of the trailer is a spare
Voyager Pro
Perfect for the city or short trips, but also on longer voyages.
Budget friendly
Very light
Compatible with Extrawheel bicycle panniers and other companies panniers
Straps included in the set allows to fasten additional bags
The front wheel of the trailer is a spare