2017 Focus Izalco Max Disc at Cyclesense
Tuesday 29 November 2016, Filed in: Product News
The Focus Izalco Max Disc is the lightest disc-specific frame on the market.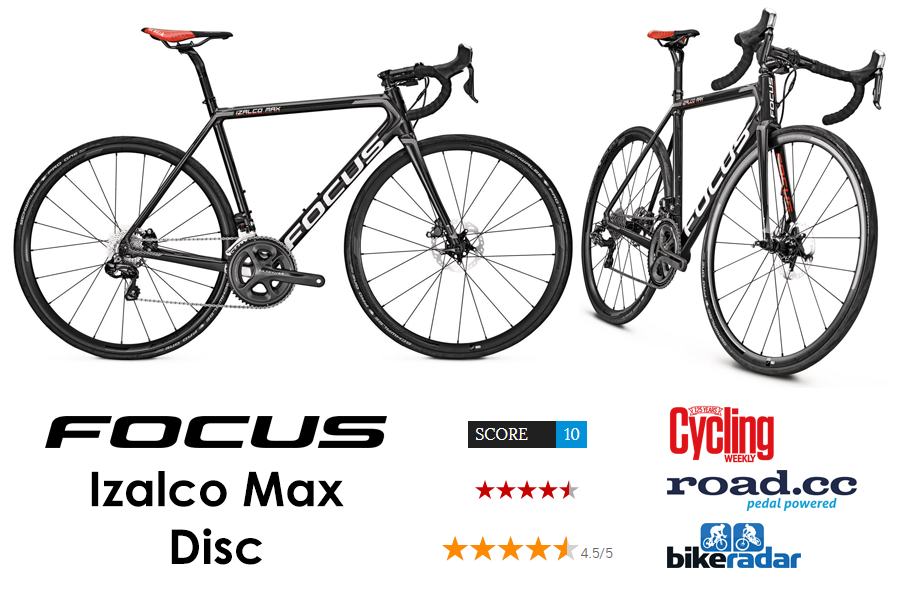 "The ultimate disc brake-equipped race bike" - road.cc
"Handling, comfort, and speed all to the max" - BikeRadar
"Disc Brake Bike of the Year 2016" - Cycling Weekly
Focus' Izalco Max Disc is the lightest disc-specific frameset on the market. It defies previous rules whereby you couldn't have a disc-equipped road bike that's light and responsive in the hills. A sub 800g frame and a disc-specific fork weighing just 320g mean that the Izalco Max Disc is light enough to fly up the hills without sacrificing the stopping power required for assured control on the way back down.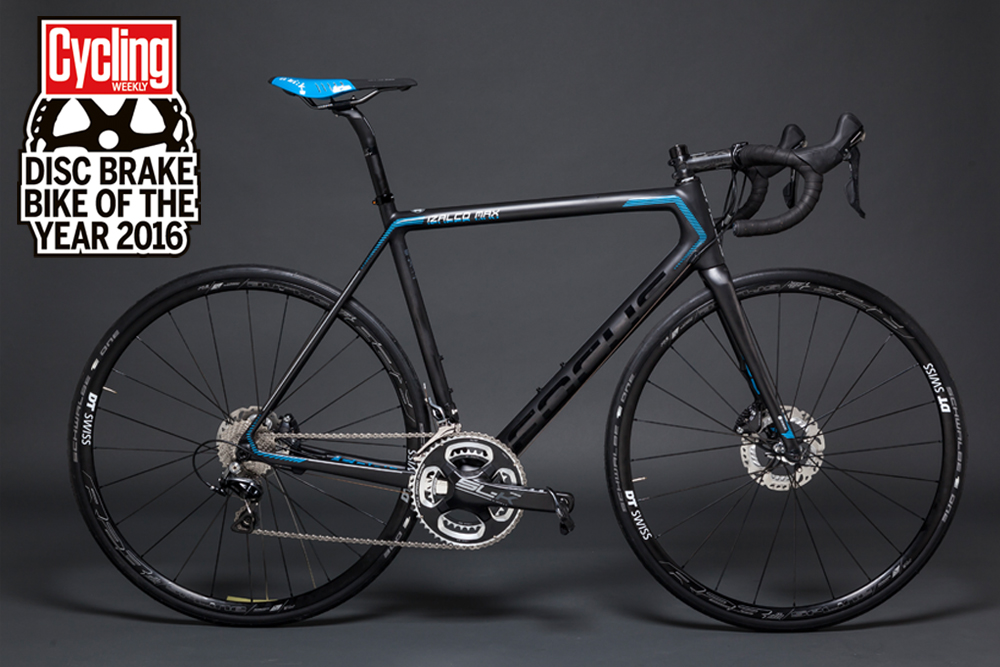 The 2017 Range
The Izalco Max Disc is pitched at the top end of the market, with the Cayo being Focus' more mid-range model. These really do fit into the superbike category.
Izalco Max Disc Team - £7199.00
The team edition of the Izalco Max Disc comes equipped with SRAM's new wireless eTap 11-speed groupset. SRAM Red Hyrdaulic discs feature with 160/140mm rotors, enabling a sleek look and enormous stopping power.
Zipp's Firecrest 202 disc wheelset is another big feature alongside Focus' R.A.T. (Rapid Axle Technology) 12mm thru-axles, which provide increased stiffness and stability.
Zipp bars and stem are also used alongside Fizik's Antares R5 carbon saddle. The saddle is attached to Focus' own Concept CPX carbon seatpost, which features a cutout for extra comfort. No expense spared here...
Price is £7199.00 which, with our current special offer, means you get a whopping £1079.85 back in either a voucher or free goods at Cyclesense.
Izalco Max Disc eTap - £5199.00
The Izalco Max Disc eTap comes equipped with the same groupset as the team edition above, but is instead completed by DT-Swiss' R22 disc brake wheelset.
Focus' own R.A.T. features again, with the finishing kit this time being supplied by 3T for the bars, Focus' own carbon stem & seatpost and a Fizik Antares saddle.
At a more reasonable £5199.00, the Izalco Max eTap represents one of the best value eTap equipped bikes available on the market for 2017. With our 15% back in free goods offer you'll get £779.85 to spend on other kit with one of these beauties at Cyclesense.
Izalco Max Disc Ultegra Di2 - £3999.00
Last but not least, the Ultegra Di2 version is equipped with Shimano's super popular Ultegra Di2 groupset. Shimano's new R785 hydraulic brakes feature. The wheelset is provided by Fulcrum with the solid CEX 4.5 (which is essentially a re-badged Fulcrum 5 disc).
3T provide the handlebars once more, with the Fizik Antares appearing again alongside Focus' own stem and seatpost.
Priced at £3999.00, the Ultegra Di2 model represents great value compared to other makes and models in this category. The same frame & fork that's used in the much dearer Team edition alongside Shimano's fantastic Ultegra Di2 group and hydraulic disc brake set. To add even more value, we'll also give you £599.85 in free stuff with one of these.