SHOTGUN Pro MTB Child Seat
Shotgun Pro MTB Front Child Seat
The Shotgun Pro Child Bike Seat is the ultimate child seat for MTB families. It's lightning fast to attach and remove, has zero frame contact, and is adjustable to fit electric and regular mountain bikes.




ABOUT THE SHOTGUN PRO KIDS MOUNTAIN BIKE SEAT:
Designed for children 2 - 5 years (up to 60lb / 27kg)
Zero frame contact
Adjustable leg length and width to fit electric and regular mountain bikes
Super fast to fit, remove and swap between bikes
Fits all mountain bikes with standard 1 1/8" steerers (10mm stem clearance required). Adaptors for Trek
Knock Block and Scott Syncros headsets sold separately
Optional kids handlebar accessory sold separately.
Suitable for regular and electric bikes
With adjustable leg width, the Shotgun Pro is suitable for use on regular and electric bikes with wide down tubes.
The world's most adjustable child seat
With fully adjustable saddle and legs, the Shotgun Pro is the most adjustable kids MTB seat on the market, meaning you can get the perfect fit for your little one.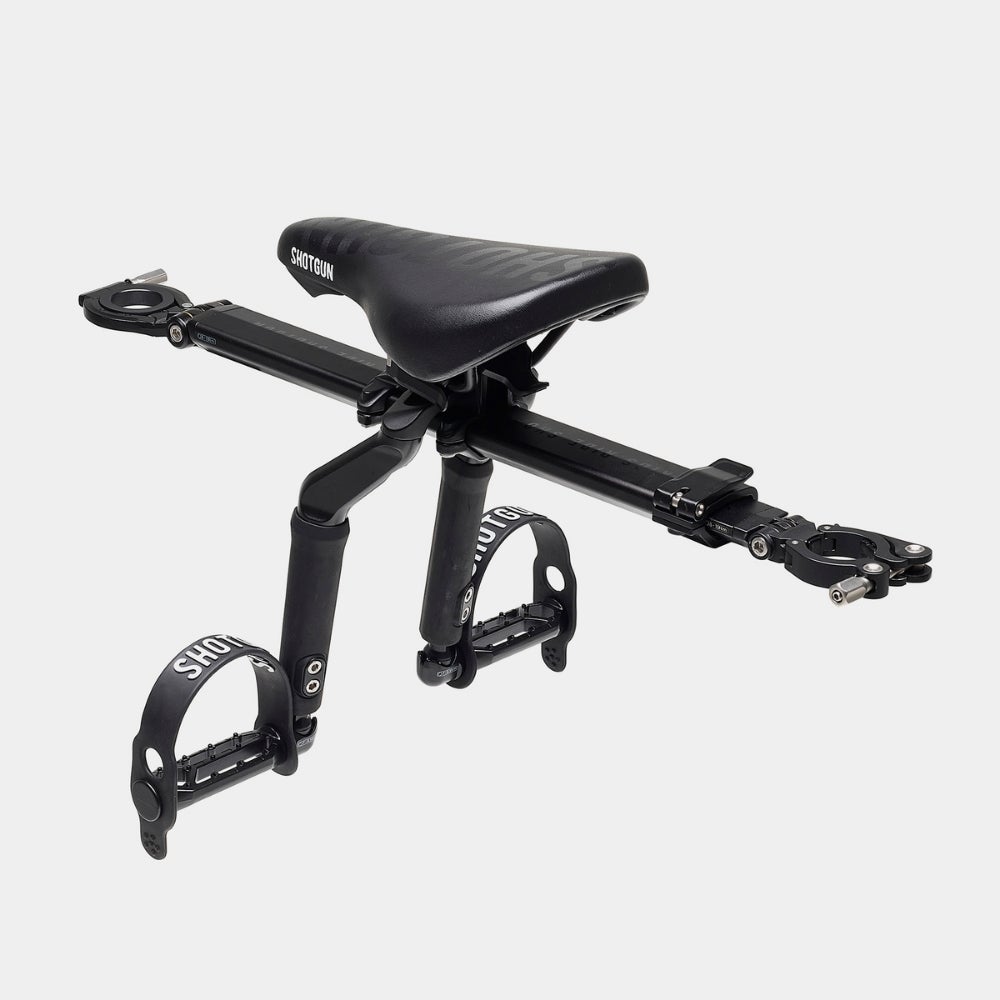 Zero frame contact
The Shotgun Pro attaches to your headset and seat post, meaning there's zero contact with your frame.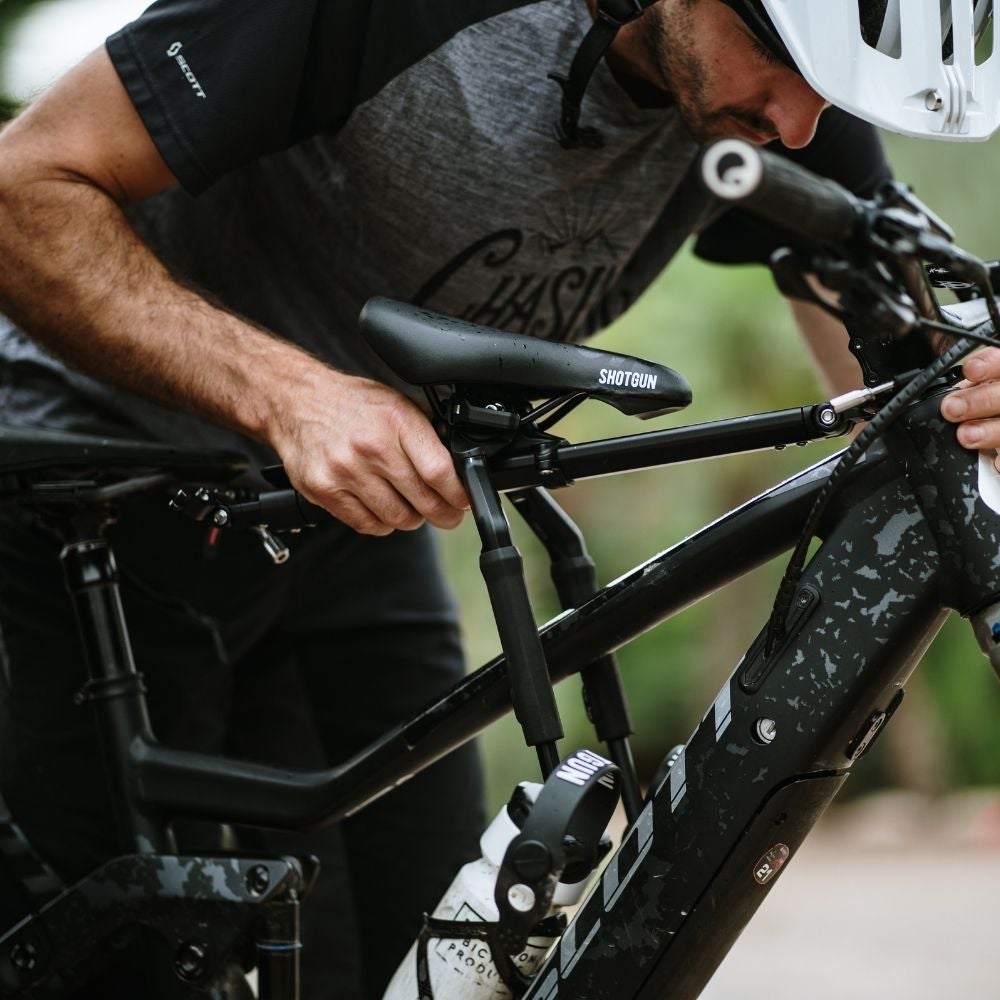 Quick Install
Make an Enquiry

Customer Reviews

Delivery Information