FEETZ
Feetz - The Only bike with something extra...
You know the feeling, finding your way through the store shopping bags in hand and all you can think about is the ticking parking meter. That's if you were able to find a parking spot in the first place. If only you had a shopping cart, which could bring you and the groceries home. You wouldn't need to take the car at all. But something like this doesn't exist, does it?
It does! The Feetz.
The Feetz is a bike which is designed with looks in mind. It was designed by Lennart Vissers while he attended the Design Academy in Eindhoven under the name 'Shopcycle'. The multiple prize winning design was put into production by Herbert Vissers after winning the prestigious Dyson Sustainable Design award. The bike is now produced in Lelystad.
The Feetz is not just another bicycle for the transport of children it is a multi-functionel bicycle that adapts to its surroundings... And this is what makes the Feetz unique. With one smooth action the Feetz transforms from a bike to a baby carriage/shopping cart. In the time it takes you to lift your arm. This patented function makes the bike unique and simple, moreover a pleasure to use.
The award-winning design also offers the rider the worlds first inclining wheel steering function seen on this type of bike. Not only can the Feetz fold up and function as a child carriage/shopping cart but this three-wheeled bike rides like a two wheeled bicycle giving the rider a light and comfortable ride what ever the load thanks to the totally unique dynamic steering system.
"The Feetz is my way of getting parents and their children from A to B in the safest and most comfortable manner possible and it is totally environment friendly" says Lennart Vissers, "I wanted to create a bike that I would use, the Feetz is the result".
There are now 3 models of Feetz
BakFeetz
BakFeetz - Which has 4 wheels and can be used for deliveries, carrying children or any task that requires a sturdy work horse.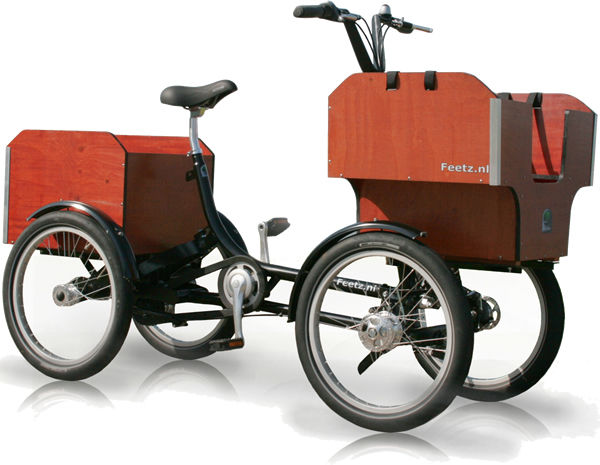 Original Feetz
The original award winning 3 wheel Feetz with its unique 3 dynamic steering and strolling function.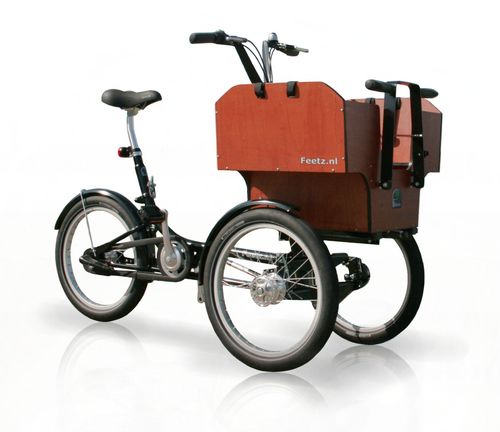 Support Feetz
The Support Feetz which is a unique bikes that doubles up as a trolley and a walking aid...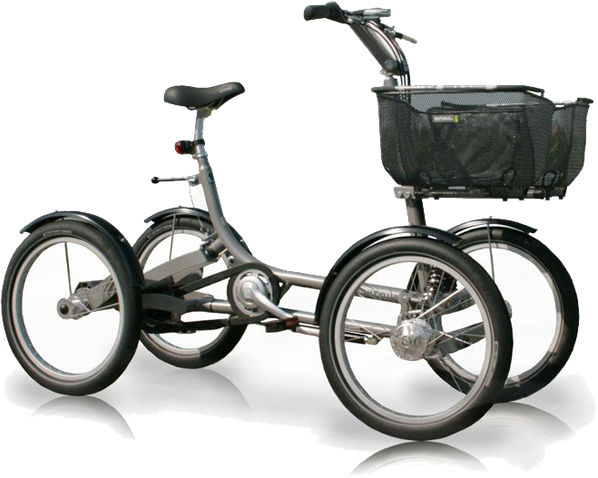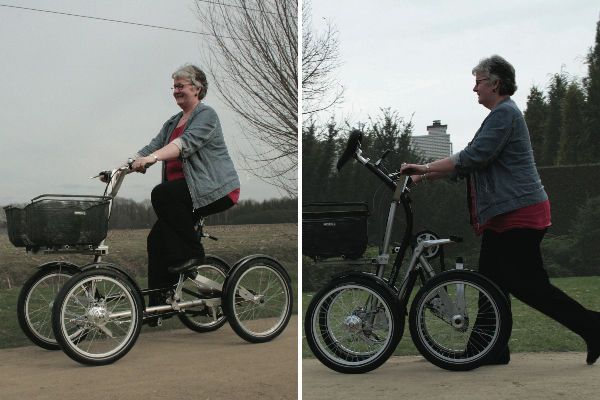 If you can't find the items you are looking for within our main site, you should be able to view the complete range from FEETZ by visiting their own website: (although please be aware that not all products may be available within the UK)
VISIT
FEETZ Website